GUSTAVE MOREAU & VALENTINO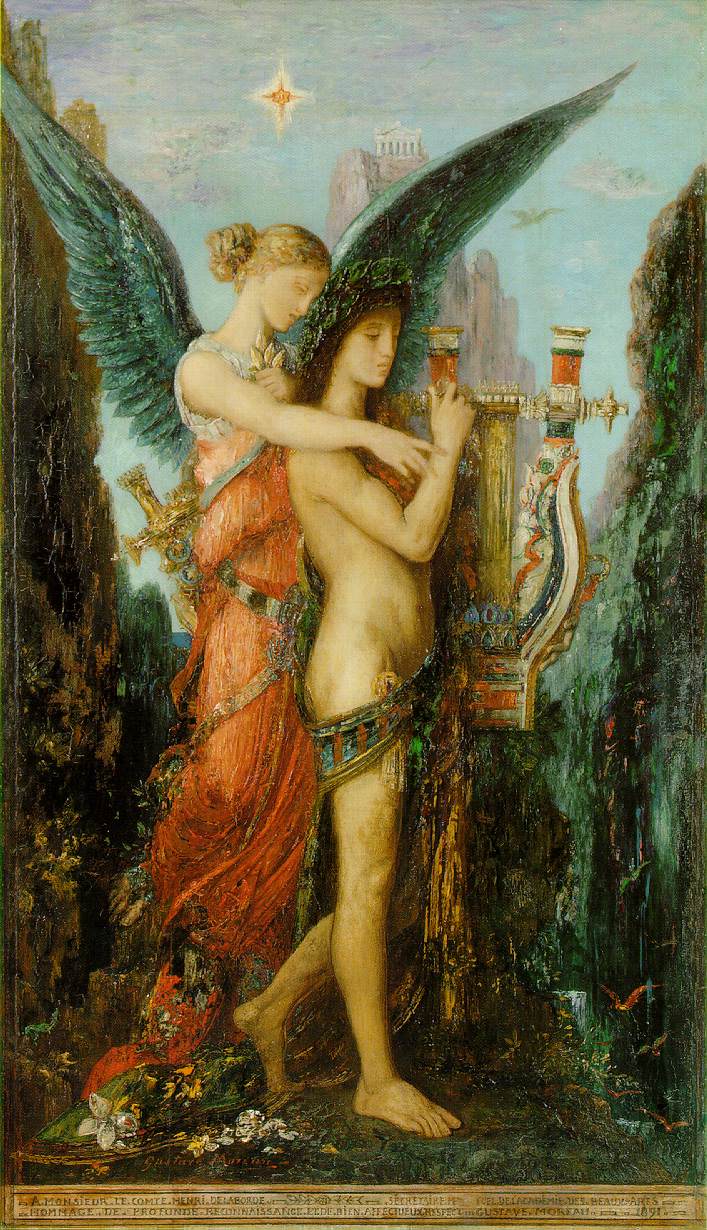 From volatile fabrics, transparencies and velvet, blue navy has conquered Valentino's catwalk for the HighCouture collection 2012-2013. Maria Grazia and Pier Paolo Piccioli brought the "Nocturnal" as a theme and with it the blue navy as a protagonist. Inspired on Gustave Moreau work, who despite his love for dark colors never used the black, this couple manages to combine modern pieces in a perfect way.
Simply Artistic!
♥
D
esde telas volátiles, transparencias y hasta terciopelo el azúl marino ha conquistado la pasarela de Valentino p

ara la colección de Alta Costura 2012-2013. Maria Grazia y Pier Paolo Piccioli han traído como temática "la nocturnidad" y con ella el

azul marino como protagonista. Inspirados en el trabajo de Gustave Moreau, quien a pesar de su amor por los colores oscuros nunca utilizaba el negro, esta pareja logra combinar piezas modernas de una manera perfecta.
¡Simplemente Artístico!